Explore the broad range of products
The Importance of Reliable Designed Computers in Automation
Industrial computers play a crucial role in automation systems, providing the functionality and reliability required for demanding industrial applications. Blue Line's computers are designed to withstand rough and tough conditions, including temperature variations, humidity, vibrations, moisture, and dust. They are built to operate 24/7 and have long life cycles, minimizing the need for frequent replacements or maintenance.
Long Life Design Saves Cost and Time
Blue Line industrial computers are built to last, with high-quality components and a design that eliminates moving parts. The construction prevents breakdowns and losses by using long-life components and eliminating all moving parts.
These fanless industrial computers are particularly suitable for automation applications as they eliminate the risk of dust accumulation and system failure. This low-power design is also energy-efficient and without noise, making it ideal for noise-sensitive environments.
Blue Line are able to deliver the same unchanged hardware platform for many years. This will help you avoid the hassle of updating the documentation, approvals, images, firmware, tests, etc. In short, you will achieve significant savings by securing your hardware technology for many years.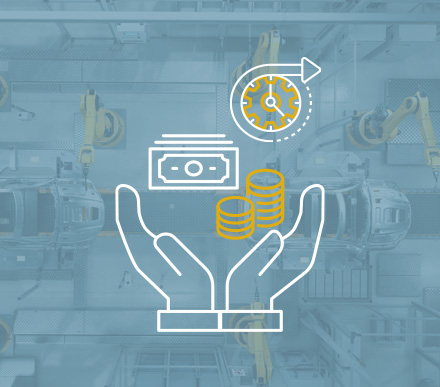 Embedded Computers
Choose from a broad range of both embedded industrial computers and industrial box computers ready to use. Embedded computers are building blocks suited for applications within e.g. robotics, transportation, agriculture, healthcare, aerospace, and defense.
Harsh Environment
When temperature variation, shock, vibrations, dust or moisture are a part of your environment, specific precautions must be taken. Blue Line offers industrial computers built to withstand these challenges. Ruggedized enclosures provide additional protection shielding them from extreme temperatures, moisture, dust, and physical impacts. These enclosures are made of durable materials, such as aluminum or stainless steel, and are designed to meet specific industry standards for ruggedness.
Cost Efficiency in Automation
Cost efficiency is a significant consideration in automation projects. While automation systems can result in long-term cost savings through increased productivity and reduced errors, the initial investment can be optimized. 

Blue Line's build-to-order solutions offer a cost-efficient approach to automation. These solutions allow you to customize your automation systems according to your specific needs, eliminating unnecessary features and reducing costs. 
Tailored Solutions for Specific Needs
Every industry has unique requirements. Off-the-shelf solutions may not always meet these specific needs. Tailored solutions offer several advantages, including increased flexibility, scalability, and the ability to integrate legacy systems. 

Whether your application involves high performance GPUs or standard CPU based systems, Blue Line's industrial computers are configurable with the processor power, storage, connectivity, and I/O needed for your application, like CAN, Ethercat, DeviceNet and serial.

Blue Line's AI-powered solutions unlock the potential of Industry 4.0 by enabling data-driven decision-making, automation, and predictive maintenance. Case studies, such as the implementation of NVIDIA Jetson in SCADA systems, highlight the real-life benefits of leveraging advanced computing platforms in Industry 4.0 and Smart Factory applications.